Analysis and BI Center
The Analysis and BI Center forms the business analytics block of the Association and carries out complex multiple factor projects for the evaluation of business in the context of all key indicators.
The Analysis and BI Center was created to implement the automated business analytics system of the Association and generate data to increase sales efficiency and the efficiency of management decisions.
Business profile:
analysis of purchases and sales by volume, dynamics, ETIM class, client segments and geography;
running the bonus counters of the suppliers;
compiling regular analysis reports for the suppliers;
designing analysis reports for any economic and marketing metrics.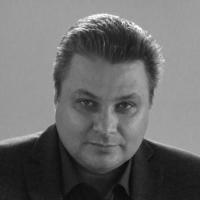 Sergey Sorellya
Head of the Center
+7 499 704-66-42 ext. 1050
+7 910 347 10 90