GERA and ZEUS TRUECOLOR: The excellence of light
New series of lights GERA and ZEUS TRUECOLOR by Arlight have a very high color rendering rate CRI98.
Lighting equipment with these parameters is a must-have where the lighting needs to be perfect: galleries and museums, trading halls and showrooms, childcare centers and high-tech industries, as well as any place where people work with colored materials. The lights have minimalistic design and versatile white and black bodies.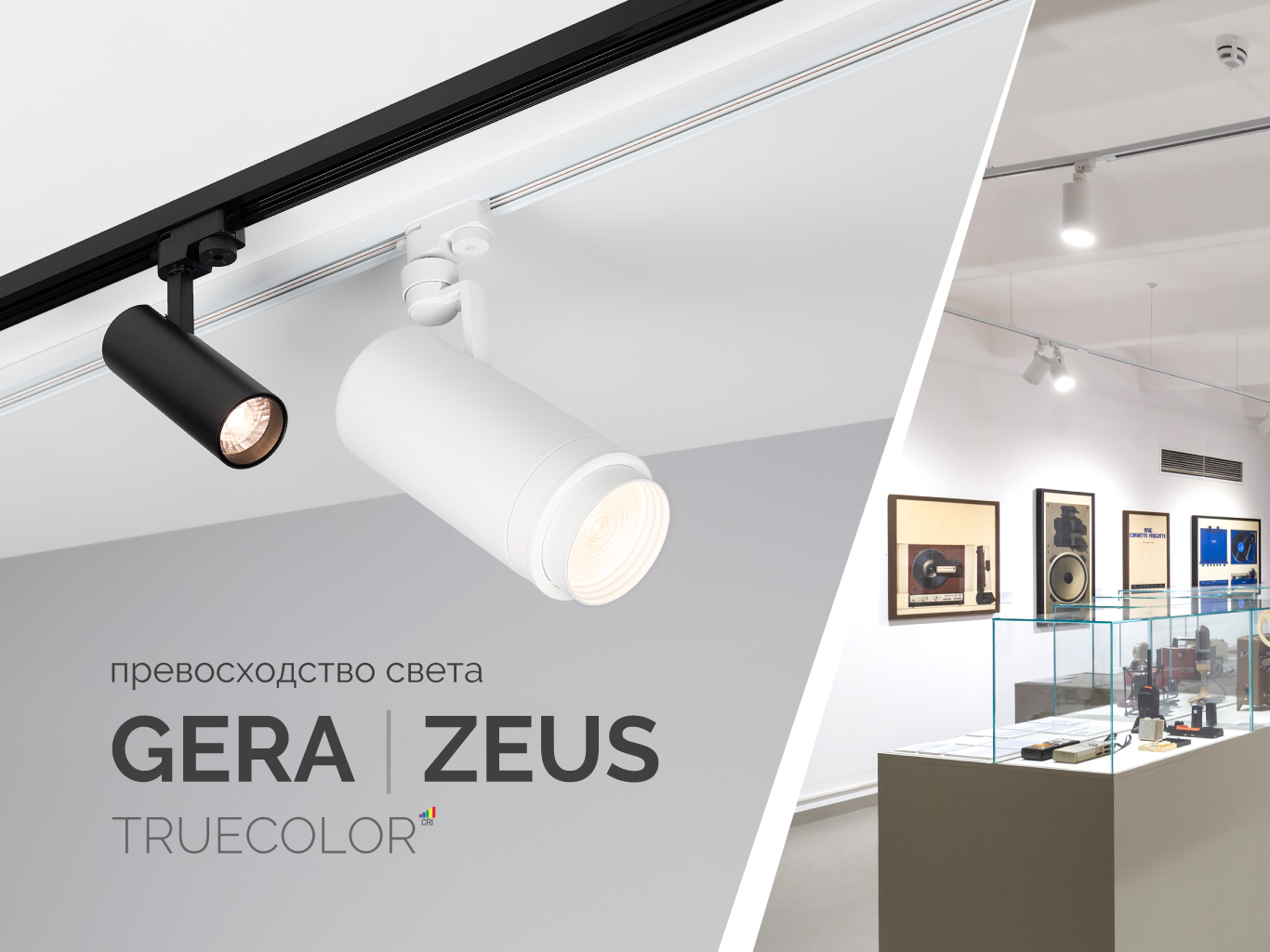 The range of GERA and ZEUS TRUECOLOR lights includes three power parameters: 10, 20 and 30 W, warm (3000K) and daylight (4000K). ZEUS TRUECOLOR models have a variable radiation angle of 20-60°, adjustable by slightly rotating the ring on the body. GERA TRUECOLOR models have a narrow radiation angle of 24°, which, if desired, can be changed by 36° with a special GERA lens. You can easily replace the lens on your own in just a few minutes. The best feature of TRUECOLOR novelties is the high luminous flux and low light pulsation rate (1%).
Installation is carried out on a three-phase track. The new models move freely along the bus, go around their axis by 350° and can adjust the light scenario in the room in a matter of seconds. A built-in driver makes the connection process quick and easy.