KrasnodarElektro and DKC held a joint event
On December 18, the partners organized an event for CFR and PP clients at the Restaurant Hleb da Vinchik.
The event was attended by representatives of major construction and installation organizations and industrial enterprises.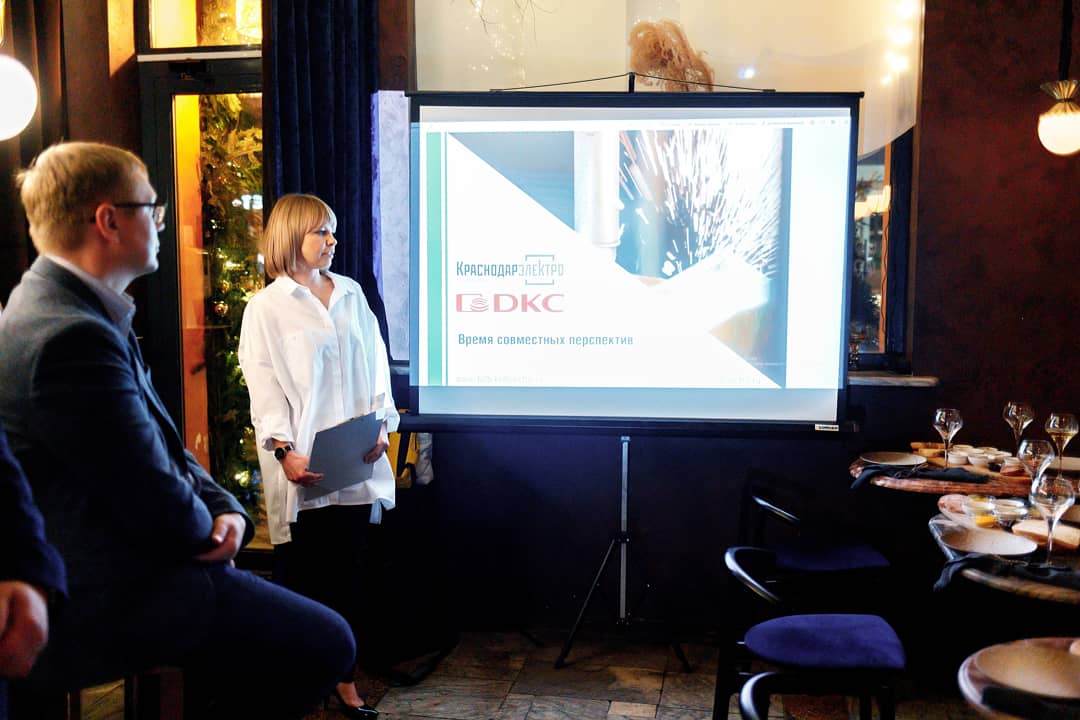 KrasnodarElektro's own experts spoke of the company's successes in 2020, the large projects implemented, and the advantages of the professional B2B portal https://b2b.krdelectro.ru/. They also reminded the customers that KrasnodarElektro is the largest supplier of electrical equipment, which means the company is capable of large-scale project deliveries, and that they produce a wide range of products for construction and manufacture.
Representatives of the DKC partner brand, too, gave an equipment presentation.
During the informal part of the event, guests tasted signature cheeses, bread, and drinks. Each variety has its own story and is made following a unique recipe. The restaurant owner told this during the tasting.
The event ended with strengthened ties, a determination for fruitful work next year, positive emotions and memories.